Christopher Hinton
Director of Veteran Services
Waseca County Veteran Service Office
County Veterans Service Officers
Member Since: 2016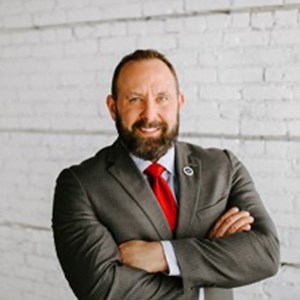 Professional Bio
Christopher Hinton is a veteran, advocate, entrepreneur, and father.

Mr. Hinton joined the Navy in April of 2000 serving aboard the USS Rodney M. Davis providing small craft maritime and narcotic interdiction operations in the Gulf of Oman, Persian Gulf and South America achieving the rank of Second-Class Petty Officer.

Upon separating in 2006, Mr. Hinton began a mortgage company That he ran with his father until 2009. After the passage of the Post-9/11 Educational Assistance Act of 2008, Mr. Hinton returned to school earning a degree in Law Enforcement and Public Administration resulting in a position with his local Sheriff's department.

In 2012, Mr. Hinton was offered an opportunity to join the Minnesota Assistance Council for Veterans (MACV) where, alongside a strong team of creative legal advocates, he was able to assist in the creation of a multi-faceted legal assistance program for veterans in need. It was here that Mr. Hinton found his passion for veteran advocacy, eventually moving into his current role as the Director of Veteran Services for Waseca County Minnesota in 2016.

After becoming a Veteran Service Officer, Mr. Hinton became active in the National Association of County Veteran Service Officers (NACVSO), serving as an assistant to the Washington Liaison.

In 2019, Mr. Hinton was elected to the Executive Board and later elected as the First Vice President in 2022. While not advocating for veterans at home and in Washington DC, Mr. Hinton manages several small businesses and enjoys spending time with his four sons, daughter, and fiancé on his farm outside of Janesville, Minnesota.
Parent Member
Parent: Waseca County Veteran Service Office
307 North State Street Waseca, MN 56093 United States